SHFC awards P6.4 million for Negros Occidental community takeout
Published on: 05 February 2021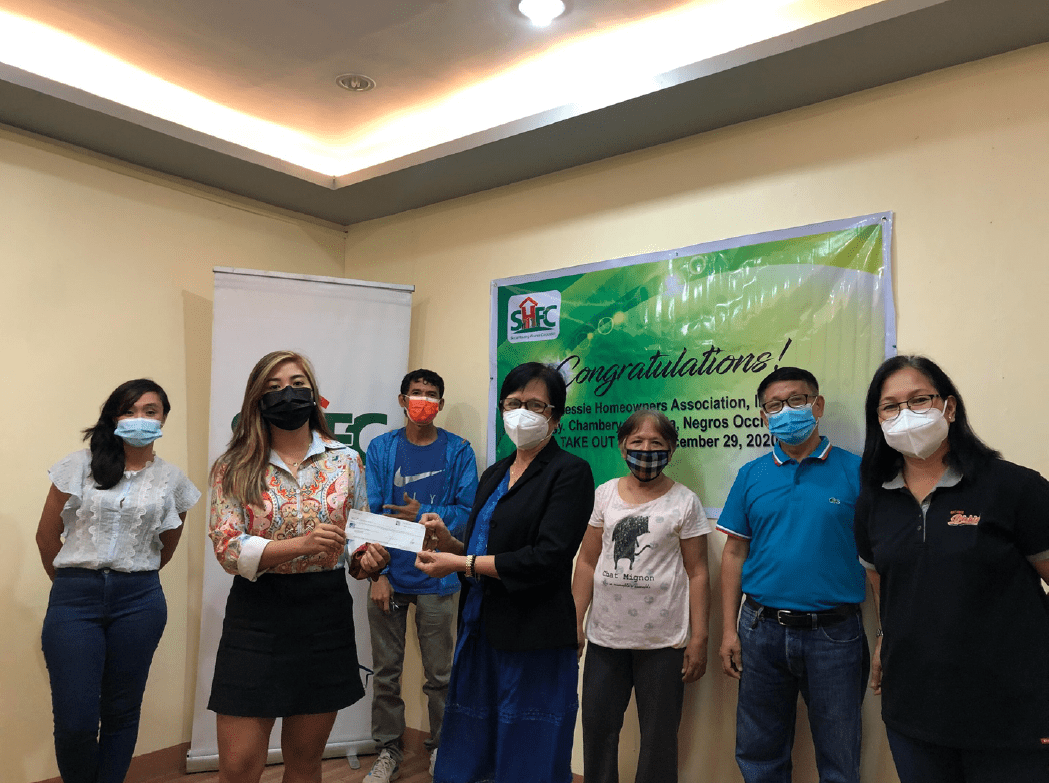 Social Housing Finance Corporation (SHFC), the lead government agency mandated to undertake socialized housing for low-income families, awarded a check worth P6.4 million for the takeout of Jesse Homeowners Association, Inc. in the municipality of Manapla, Negros Occidental on January 29. The payment, which was approved in December last year, allowed the purchase of a property in Barangay Chambery for the benefit of 89 informal settler families.
The ceremony was led by Kara Cuarom and Izabelle Cortez of SHFC Bacolod Pre-Takeout Division and attended by representatives from the landowner and the Shelter for Homeless and Economic Development, as well as officers of the association.
In the light of the pandemic, SHFC, led by Atty. Arnolfo Ricardo Cabling, continues with the provision of adequate housing, which has become even more crucial now given that viruses spread fast in congested informal settlements. To date, it has provided secured homes to about 420,000 families through more than P24.4 billion in loan assistance.
SHFC is the lead agency assisting underprivileged communities in securing land tenure through shelter financing and development solutions by Building Adequate, Livable, Affordable, and Inclusive (BALAI) Filipino communities. For more info, call (+632) 7750-6337 or visit www.facebook.com/shfcph.
FEATURED VIDEO
QUICK LINKS