SHFC awards land titles to 45 Laguna families
Published on 29 May 2023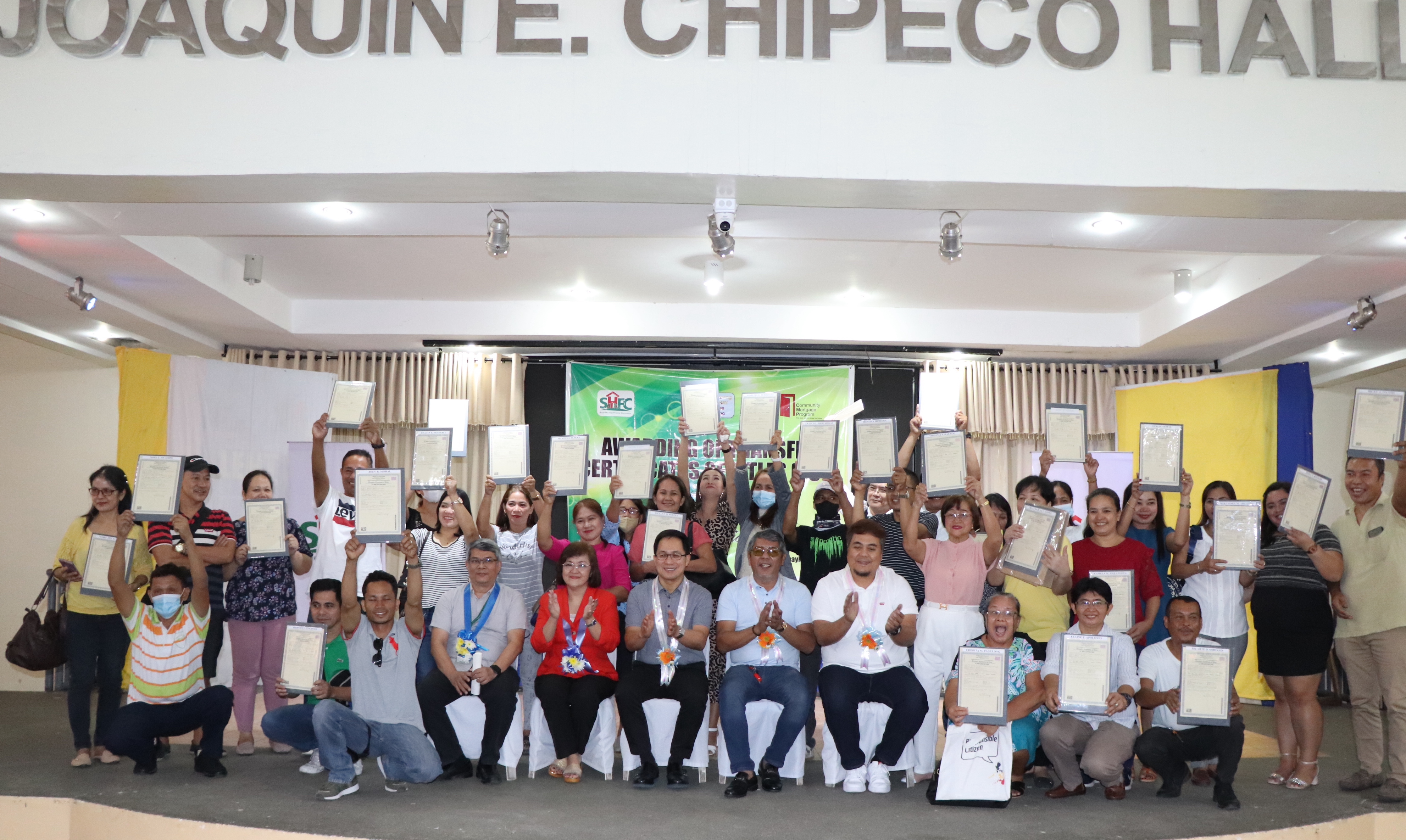 CALAMBA, LAGUNA – Forty-five families from Calamba, Laguna are now rightful landowners after receiving their transfer certificates of title from the Social Housing Finance Corporation (SHFC) on May 17. The new title holders are Unlad Pabahay sa Bañadero Phase 1 Homeowners' Association, Inc. members who have fulfilled their loan obligations with SHFC, a key shelter agency under the Department of Human Settlements and Urban Development.
Jocelyn Sucayan, the association's president, expressed her joy upon receiving her land title, saying it is what she and her members have been dreaming of. "After all the hardships and perseverance, we have finally obtained our own title," she shared. "I cannot put into words how I feel right now, but I am incredibly happy because our long-awaited dream has been realized."
Chedita Pagulong, a mother of two, shared the sentiments, expressing her elation and relief as she held her title. For 16 years, she diligently paid her monthly amortization, making the sight of her name on the title a truly heartwarming experience. "This will be my legacy to my children," Pagulong said.
The awarding ceremony, held at the Jose Rizal Memorial School in Calamba, was led by SHFC Mega Manila II Vice President Josefina Banglagan and Vice Mayor Angelito Lazaro, Jr. Banglagan, who was representing SHFC President and CEO Federico Laxa in the ceremony, said the occasion marked a significant milestone for the community.
"This is no small feat that you have accomplished today. It is a tremendous achievement," Banglagan said. She proceeded to elaborate on the responsibilities that come with landownership, emphasizing the importance of property maintenance and ensuring proper tax contributions to the local government. Banglagan also maintained that SHFC remains committed to strengthening its partnership with the city government to effectively address its pressing housing demand, which currently stands at 37,000 units.
Lazaro, meanwhile, congratulated the new landowners for the realization of their dreams and described their achievement as a testament to their perseverance. He also acknowledged the support provided by SHFC to ensure that every family receives adequate support and assistance throughout the title individualization process.
The title awardees are now part of about 400,000 families who have attained land tenure security through the Community Mortgage Program (CMP), which lends funds to legally organized informal settlers to acquire privately owned land that they have been occupying.
Aside from the CMP, SHFC implements the Pambansang Pabahay Para sa Pilipino Housing (4PH) Program of President Ferdinand Marcos, Jr. This shelter initiative seeks to address the 6.5 million housing gap in the country.
FEATURED VIDEO
QUICK LINKS