SHFC PROMOTES ADEQUATE HOUSING RIGHT IN DIPOLOG FUN RUN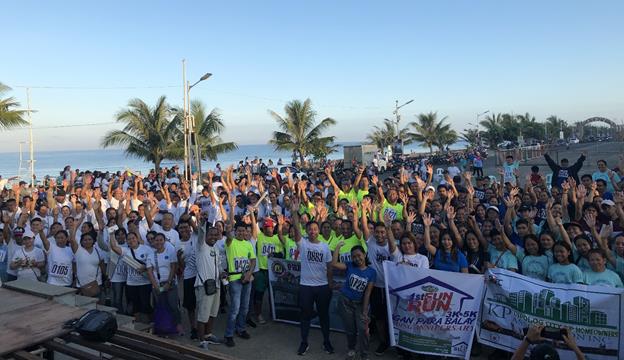 On January 25, the Social Housing Finance Corporation (SHFC) Region 9 North Operation, in partnership with the Zamboanga del Norte Homeowners Association Federation, organized a fun run in Dipolog City with the theme "Dagan para Balay." More than 500 partner-homeowners, including their children, participated in the activity-a first of its kind for the agency. The event was part of the celebrations for SHFC's 16th founding anniversary.
The fun run, which was offered in 5K and 10K categories, was aimed at strengthening the sense of community among the members and at rallying them around the idea that every individual has a right to adequate housing. The Community Mortgage Program (CMP), SHFC's flagship initiative, helps uphold that right through affordable and holistic housing solutions.
In his inspirational message, SHFC Executive Vice President Atty. Junefe Payot, encouraged those who have not yet completed their loan applications to keep pursuing their dreams of owning a house. "Whatever your pace, as long as you do not stop, you will eventually reach the finish line like you just did this morning," he said. Payot also congratulated the participants for their strong commitment to their future and those of their children as shown by their readiness to wake up at four in the morning to join the fun run.
Payot said that in return, SHFC is committed to making it easy for the poorest among them to acquire homes. He announced that, in fact, the agency has lowered the interest rates from 6 percent to 2 percent for those in the lowest two income deciles who avail of full package loans, which consist of land acquisition, site development, and house construction. The lower interest rate has the effect of cutting monthly amortization by half.
The CMP, SHFC's flagship program, has benefited more than 350,000 families through over P16 billion in loan assistance since its inception in 1988. It aims to improve the lives of informal settler families by providing them affordable financing in which they can borrow as a community to buy the land they occupy or would like to relocate to.
FEATURED VIDEO
QUICK LINKS