SHFC partners with ECPay for contactless amortization payments
Published: 14 January 2021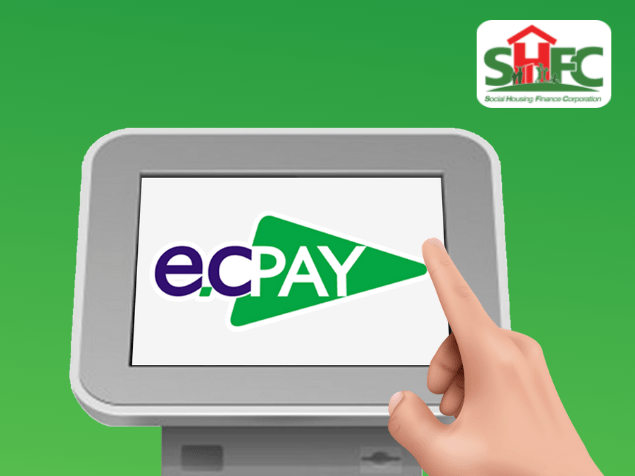 The Social Housing Finance Corporation (SHFC), the lead government agency mandated to undertake socialized housing for low-income families, has made it easier for its partner-homeowners to pay their monthly loan amortizations by partnering with Electronic Commerce Payments, Inc. (ECPay).
With this development, beneficiaries of the agency's flagship initiative, the Community Mortgage Program (CMP), may now settle their payments through ECPay, which has more than 8,000 affiliated payment centers across the country. These include convenience stores, remittance centers, pawnshops, and rural banks.
The shift to this online scheme is seen to reduce the number of people who physically transact at SHFC's offices across the country amid the COVID-19 pandemic. "This new offering is part of our continuous innovation to make things easier and safer for our partner-homeowners, especially during this time of the virus crisis," SHFC Treasury Vice President Jason Yap said. "We commit to further improving the delivery of services to our stakeholders by having both the traditional and digital channels available."
For payments to be accurately processed, partner-homeowners must first log in to SHFC's Zeus portal on www.shfcph.com and secure their reference number before going to ECPay partner outlets to complete their transactions. Aside from ECPay, partner-homeowners may still pay over-the-counter at SHFC offices and the nearest Land Bank of the Philippines branches. SHFC will also accept payments via the Gcash mobile app soon.
In the light of the pandemic, SHFC continues with the provision of adequate housing, which has become even more crucial now given that viruses spread fast in congested informal settlements. To date, it has provided security of tenure to more than 400,000 families through about P24 billion in loan assistance under the CMP.
SHFC is the lead agency assisting underprivileged communities in securing land tenure through shelter financing and development solutions by Building Adequate, Livable, Affordable, and Inclusive (BALAI) Filipino communities. For more info, call (+632) 7750-6337 or visit www.facebook.com/shfcph.
FEATURED VIDEO
QUICK LINKS