SHFC HOUSING LOAN RELEASES REACHED P549M IN Q1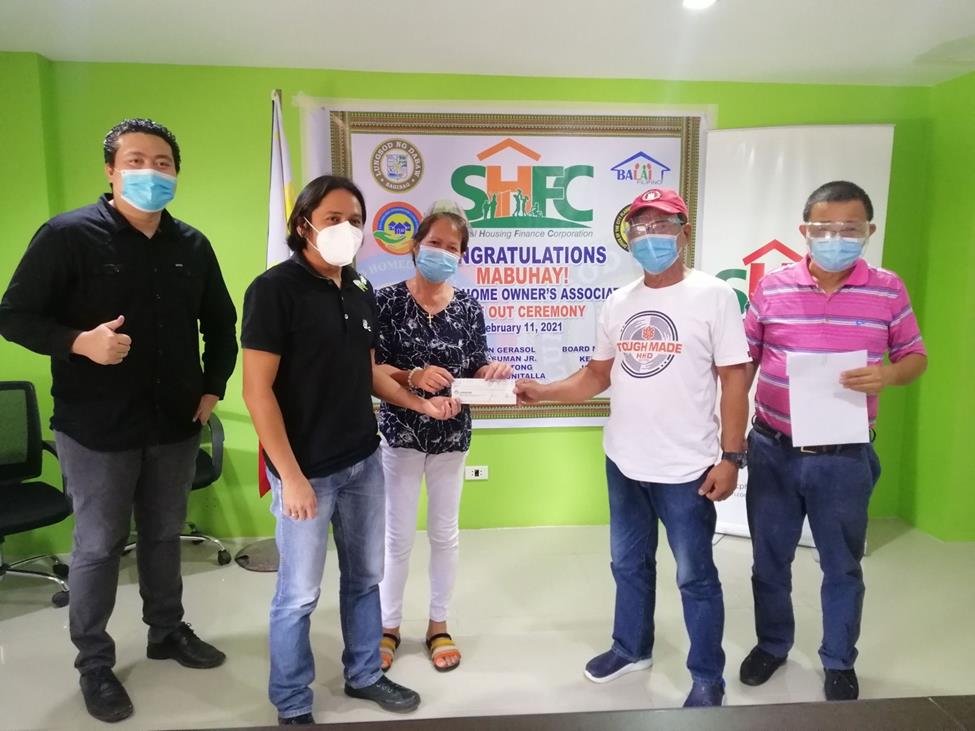 Social Housing Finance Corporation (SHFC), the lead government agency mandated to implement socialized shelter schemes for low-income Filipinos, released a total of P549.43 million in loans for its housing programs during the first quarter of the year. The loans enabled 8,282 informal settler families (ISFs) across the country to acquire secured homes amid the continuing COVID- 19 pandemic.
"This is proof of our continuing commitment to improving the living conditions of underprivileged communities through the provision of adequate housing, which has become even more crucial now that we are still in the pandemic," said SHFC Corporate Planning and
Communications OIC-Vice President Florencio Carandang, Jr. during the inaugural meeting of the National Human Settlements and Urban Development Coordination Committee (NHSUDCC) on May 31.
Roughly P230 million out of the total loans released in the first three months of the year was disbursed for 13 projects under the Community Mortgage Program (CMP), benefitting nearly 3,800 ISFs. Under this initiative, legally organized ISFs can borrow as a group to purchase the land they occupy or would like to relocate to.
About P170 million, on the other hand, was disbursed for the North-South Commuter Railway Extension Project. Close to P122 million and P30 million were released for the High Density Housing Program and the Marawi Shelter Project, respectively.
Meanwhile, Carandang noted that even during the pandemic, SHFC, a government-owned and controlled corporation under the Department of Human Settlements and Urban Development (DHSUD), continues to strengthen its financial sustainability. As of March 2021, the corporation posted a net operating income of P32.64 million while total assets reached P28.14 billion.
Collections from SHFC program loans, meanwhile, topped P248 million. In terms of dividends remitted to the national coffers, SHFC contributed roughly P320 million to the Bureau of Treasury during the Duterte administration (2017-2019).
The first NHSUDCC meeting held via Zoom was presided by DHSUD Sec. Eduardo del Rosario and attended by representatives from SHFC and officials from other key shelter agencies such as the Home Development Mutual Fund, National Home Mortgage Finance Corporation, National Housing Authority, and Human Settlements Adjudication Commission.
SHFC primarily assists underprivileged communities in securing land tenure through Flexible, Affordable, Innovative, and Responsive (FAIR) shelter financing and development solutions by Building Adequate, Livable, Affordable, and Inclusive (BALAI) Filipino communities. To date, SHFC has provided tenurial security to more than 421,000 ISFs through about P25 billion in total loan assistance since 1989.
FEATURED VIDEO
QUICK LINKS