SHFC feted for gender mainstreaming efforts in Magna Carta of Women anniversary
Published on 22 August 2023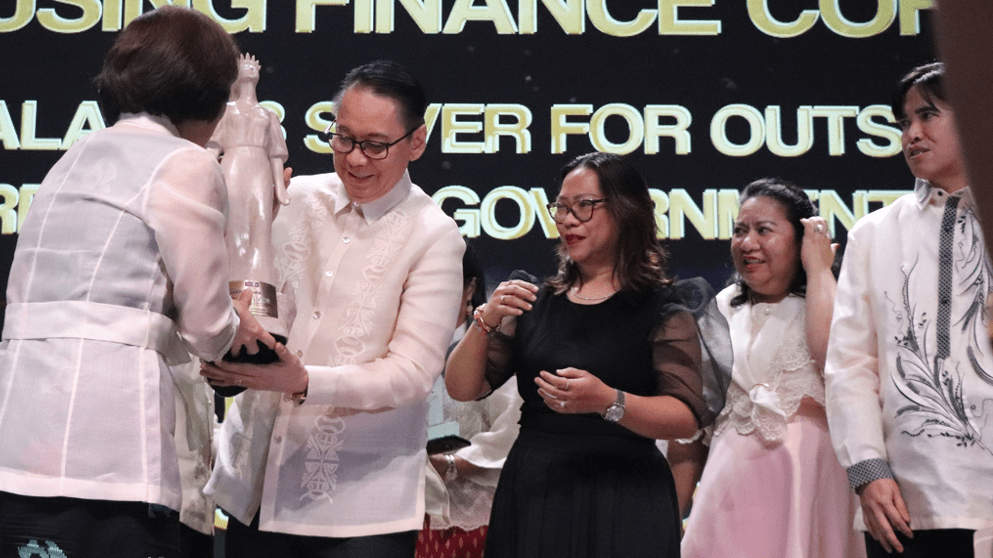 SHFC President & CEO Federico Laxa receives the GADTimpala trophy from the PCW for its two silver awards during the ceremony
held in Taguig City on August 14.
SHFC was honored with the GADTimpala Silver Award for Outstanding Gender-Responsive Agency by the Philippine Commission on Women in a ceremony held at the Samsung Hall of SM Aura Premier in Taguig City on August 14, recognizing the agency's impactful gender mainstreaming initiatives.
Additionally, the corporation bagged the GADTimpala Silver Award for Exemplary GAD Focal System for its steadfast commitment to integrating gender and development principles into all aspects of its operations, policies, and programs.
"These awards are a testament to our commitment and will be a constant reminder of our aspiration to do even better in the years to come," SHFC President & CEO said during his acceptance message. "Let us bridge the gender gap together as we, in SHFC, continue to bridge the housing gap."
SHFC's initiatives include gender sensitivity training for both its employees and housing beneficiaries, which seeks to develop a deeper understanding of the roles of men and women in the workplace and communities it supports.
It is also proactively establishing enabling mechanisms to foster gender and development, including setting up of lactation rooms and child-minding facilities to support nursing mothers and implementing priority lanes for senior citizens and persons with disabilities.
The ceremony is part of celebrations marking the 14th anniversary of the signing of the Magna Carta of Women or Republic Act 9710, which seeks to eliminate discrimination through the recognition, protection, fulfillment, and promotion of the rights of Filipino women.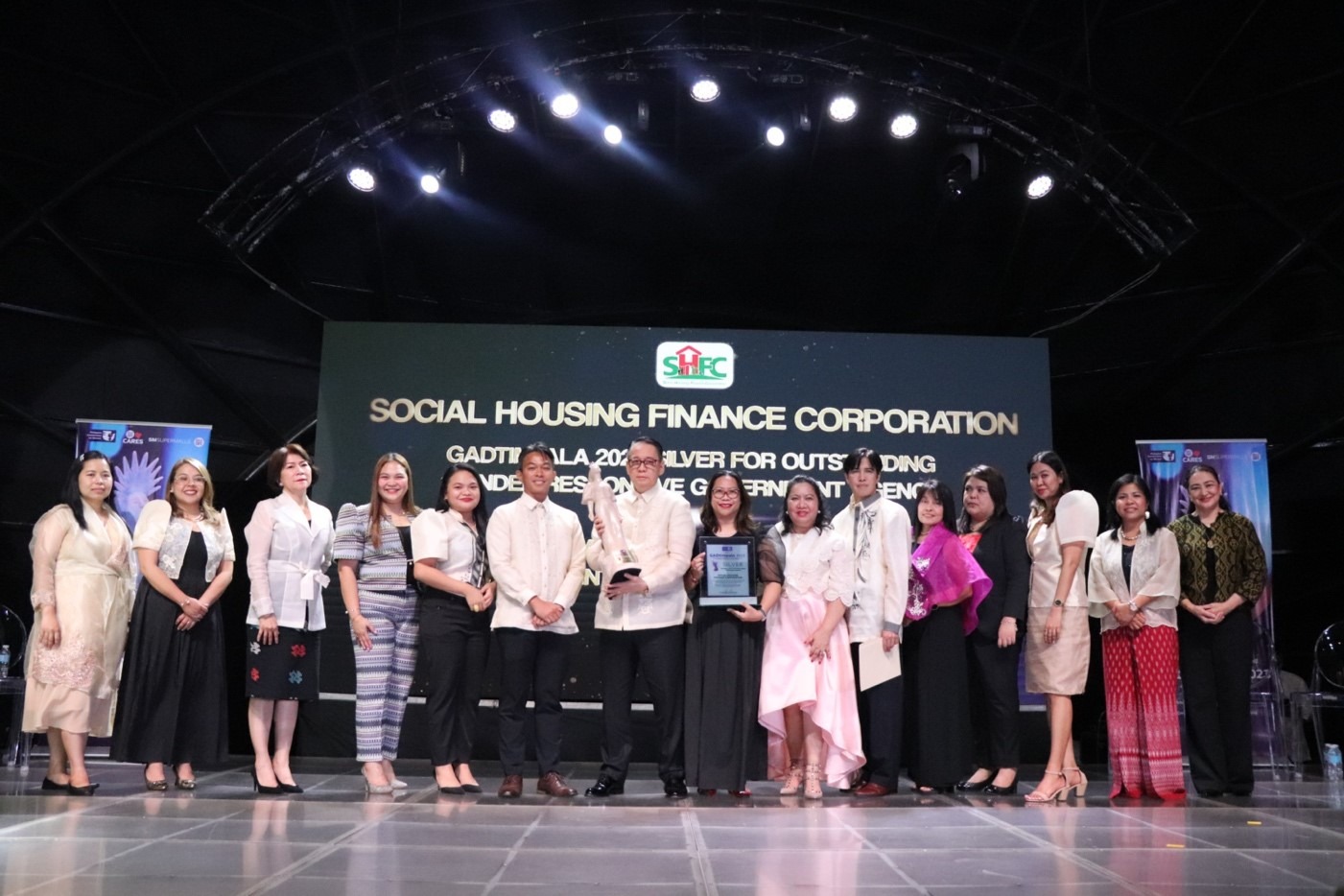 SHFC Executive Vice President Atty. Junefe Payot, Program Development and Enhancement Vice President Atty. Maria Rosalie Richa Taguian, Mega Manila I Vice President Engr. Elsa Juliana Calimlim, and Insurance and Community Enhancement Manager Cesar Macaspac graced the ceremony.
In 2019, SHFC received a GADTimpala citation from the PCW for promoting gender sensitivity and mainstreaming. One of its housing initiatives, the Community Mortgage Program (CMP), was also recognized for advancing gender equality among its beneficiaries.
SHFC is the main implementer of President Ferdinand Marcos, Jr.'s Pambansang Pabahay Para sa Pilipino Housing (4PH) Program, which seeks to address the country's 6.5 million housing backlog.
It likewise provides shelter solutions to informal settler families through its participation in national development programs, such as the High Density Housing Program (HDH), Marawi Shelter Project, North-South Commuter Railway Extension (NSCR-Ex) Program, and Strategy for the Inclusive Mainstreaming of People's Living Entitlements (SIMPLE) Program.
FEATURED VIDEO
QUICK LINKS