SHFC AWARDS P13 MILLION FOR DAVAO CITY COMMUNITY TAKEOUT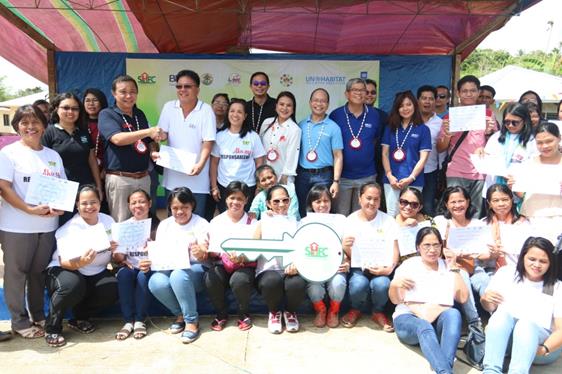 The Social Housing Finance Corporation (SHFC) continues to strengthen its commitment to communities affected by typhoon Yolanda with the turnover of housing units and Certificates of Occupancy to the members of Villa de Tacloban Homeowners Association, Inc. (VIDETACHOA) held on November 9, 2017, at the project site located in Brgy. Cabalawan, Tacloban City.
VIDETACHOA is a community association composed of three hundred fifty (350) family-members who were left homeless when Super Typhoon Yolanda hit the country in November 2013.
The housing project is financed under SHFC's Community Mortgage Program (CMP).
Through CMP, VIDETACHOA acquired a housing loan worth P64.67 million. Each unit has a floor area of 25.36 square meters.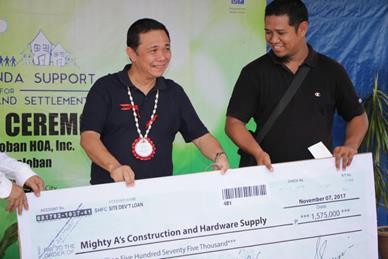 SHFC President Atty. Arnolfo Ricardo B. Cabling also awarded the check representing 15% of the mobilization fund to the project's contractor, Mighty A's Construction and Hardware Supply.
FEATURED VIDEO
QUICK LINKS