Serbisyo para kay Juana: SHFC marks Women's Month
SHFC has been always been a staunch supporter of women's causes and continues to upload their rights within the organization and the communities under its wing. Just like in the previous years, the agency actively participated in the National Women's Month celebration in March, honoring the invaluable contributions of women in the society.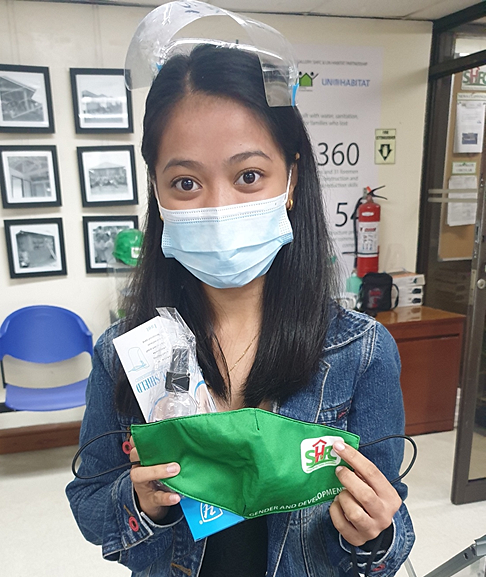 Due to the existing COVID-19 restrictions, festivities for the annual event shifted online, with the Philippine Commission on Women (PCW) organizing a series of forum. Team members from various departments and offices attended the five-part webinar series, which kicked off on March 3 with "Juana, Nanguguna Laban sa Pandemya.
Participants learned practical tips in survival and recovery from the virus crisis and government initiatives for women in hard-hit sectors during the "Kumusta ka, Juana?" webinar on March 8. Meanwhile, women's contributions in addressing the pandemic were highlighted in the "Bida si Juana sa Panahon ng Corona" on March 17. The webinar series concluded with "FYI, may FOI" on March 23 and "Juana Cares, We Care, Let Everyjuan Care" on March 31.
The scale of these activities seemed small but we wanted women to feel appreciated for their hard work and efforts, especially during the pandemic. SHFC, a recipient of two GADtimpala citations from the PCW, affirms its commitment to continue upholding women's rights and working with them in providing safe, affordable, and resilient housing to our communities.
FEATURED VIDEO
QUICK LINKS